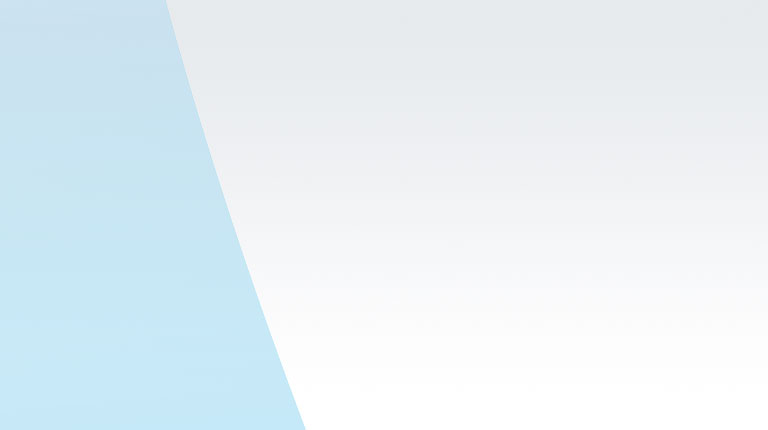 The website www.elipsLife.com is the Internet site of Elips Life Ltd and Elips Insurance Ltd (hereinafter referred to as "elipsLife"). By accessing the website, you acknowledge and accept the following conditions:
Regional restrictions
Unless explicitly stated otherwise, the information and products described here address corporate clients domiciled in Ireland. Products are only sold through specialised insurance brokers.
Exclusion of warranty and liability
Although the information published on this website is reviewed and updated regularly, elipsLife cannot offer any assurances or guarantees concerning the completeness, accuracy and relevance of the information. For binding information, please refer to our General Conditions of Insurance.
This website is used at the user's own risk. To the extent possible under the applicable law, elipsLife exclude any liability for loss or damage arising from or related to accessing or using this website (or the inability to access or use this website).
Linked websites
elipsLife's website may contain links to third-party websites. As elipsLife cannot check or determine their content, we do not accept any liability for their content, products and service offers or other offers, or for their compliance with the provisions of data protection legislation.
Copyright
All features of this website, in particular photos, graphs, texts, etc., are protected by copyright, with elipsLife owning all property rights. The website content or parts thereof may be downloaded, printed, copied, saved and edited for personal use only.
Right to make changes
elipsLife reserve the right to change this website at any time without prior notice.
Your satisfaction with our services is important to us!
We therefore take your suggestions, comments and complaints very seriously. The quickest way to address any concerns is to contact your advisor or usual contact person. You can also write to us at:
Elips Life Ltd, Irish branch office
134/135 Lower Baggot Street,
Dublin 2, D02 HN29
Ireland
pbzcyvnapr@ryvcfyvsr.pbz
What you can expect from us
We will record your complaint and do all we can to resolve it by the end of the next business day. Some complaints take longer to resolve. If this is the case, we will let you know we are looking into your complaint and when you can expect to hear from us again.
Resolving your complaint
We are committed to resolving your complaint as soon as possible, but definitely within two weeks. If your complaint will take longer than two weeks to resolve, we will write to you at that time to explain why there is a delay. Once we have thoroughly looked into your complaint, we will send you our final response, informing you of what we found out, about our decision and, if applicable, what we plan to do.
If you are not happy with the outcome
In the unlikely event that we are unable to resolve your complaint, you may be entitled to refer your complaint to the following supervisory authorities and independent statutory officer:
Financial Market Authority (FMA) Liechtenstein
Complaints can be sent to the FMA as follows:
Postal address: Finanzmarktaufsicht Liechtenstein, Landstrasse 109, Postfach 279, 9490 Vaduz, Liechtenstein
E-mail: info@fma-li.li


Financial Services and Pensions Ombudsman
Complaints can be sent to the FSOB as follows:
This privacy policy explains how elipsLife collects, processes and shares your personal information. It also explains your data protection rights.
Updates to this policy will be published on our website or are available on request.
Unless stated otherwise, in this policy "elipsLife", "we" and "us" mean these companies registered in Liechtenstein.
Elips Life Ltd

Elips Insurance Ltd
For the purposes of data protection legislation, each company above is a data controller of your personal information and is in the Swiss Re Group (Swiss Re Ltd, headquartered in Switzerland and its subsidiaries)
This policy does not cover how organisations other than elipsLife such as your intermediary use your personal information. We recommend reading the privacy policy on their website or asking them how they use your information. We do not accept responsibility for the ways in which such organisations outside of the Swiss Re Group use your personal information.
This website is to provide information and support to our Distribution Partners and commercial partners.
What information we collect when you use our website?
We may collect:
Your contact details like name, address, telephone number, e-mail address

Information you may give us when contacting us

If you accept cookies – please see

Cookie Policy
Cookies, web tracking and similar technologies
When you use our website we automatically collect information such as your IP address (the unique address identifying your device from all the others on the internet), what type of device you are using (e.g. a tablet, phone or PC) and cookies from your device.

Our website contains web technologies that collect information from your movements around our website and the data you enter. We use this information to improve the design of our website and the service we offer to you by improving customer journey.

Cookies are used to compile anonymous website usage statistics, for fraud prevention and to measure the effectiveness of our services.
For more information about cookies and web tracking please check our Cookie Policy
For what purpose we use your information?
We and our selected third parties collect and use your information to meet our legal obligations, and for the following legitimate business purposes:
communicate with you about products you own or services you use

detect or prevent fraud and other crimes

verify your identity when you contact us or use our services

ask for your views on our services

carry out statistical analysis, develop and improve products and services we offer

operate, test and secure our IT systems, offices and facilities

maintain our accounts and records

investigate and resolve complaints and respond to enquiries
We keep the amount of information collected and the extent of any processing to the minimum to meet these legitimate business purposes.
Who do we share your information with?
We will only share your personal information when necessary with:
other companies in the Swiss Re Group, or companies affiliated to us

associated companies including Reinsurance companies, and our other suppliers and service providers (for the service they provide to us)
Your Data Protection Rights
Under data protection legislation you have the right to:
ask us for a copy of your information via a Subject Access Request

have inaccurate or incomplete personal data we hold about you rectified and for access to it to be restricted until we do – this prevents it from being changed or further processed

have personal data about you erased when we no longer need it for the purposes for which it is held, or when we are required to do so by law

ask us to restrict the use of your data, if you require it for the establishment, exercise or defence of legal claims

withdraw your consent to the use of your personal data for marketing purposes

to object at any time to the processing of your data, even if such processing is necessary for the performance of a public interest or a legitimate interest of ours

obtain and reuse your personal data for your own purposes across different providers

withdraw your consent, at any time, for any reason, to processing you have previously consented to, unless laws or regulations permit us to continue such processing
If you have any concerns regarding our processing of your personal information or your data protection rights, please contact us. If you have raised a concern with us and it has not been resolved to your satisfaction, you have the right to report your concern to your local Data Protection Authority (DPA), a list of DPAs in Europe can be found on the website of the European Data Protection Board (EDPB)
Data Transfer
We may transfer your data outside of the EU. Where data is transferred out side of EU we have technical and organisational safeguards in place. These safeguards include, information security measures, standard contractual clauses which have been adopted or approved by the EU or other solutions that meet the requirements of European data protection laws to ensure that your personal data is protected appropriately.
How long your information is kept?
We keep your information only for as long as is necessary to meet the purposes for which it was collected and to comply with our legal and regulatory obligations as set out by various regulators..
Automated decision making and Profiling
We do not profile and make any automated decision for the users of our website.
Further Information
To exercise your data protection rights or to find out more about how we use your information please contact us:
Contacts
Elips Life Ltd
Elips Insurance Ltd
Email: pbzcyvnapr@ryvcfyvsr.pbz
Cookie Policy
About this Cookie Policy
This policy explains what cookies are and how elipsLife uses them. For information on how elipsLife uses, stores and processes your personal data please see Privacy Policies on respective country sites.

What is a cookie?
A cookie is a small file placed on your computer's hard drive. Cookies help us analyse web traffic, visits to our website and enhance user experience by tailoring to your likes and dislikes which is done by gathering and remembering information about your preferences.
We only use this information for statistical analysis purposes and the data is anonymised or aggregated.
Overall, cookies help us provide you with a better website, by enabling us to understand which pages you find useful and which you do not. We would only use cookies with your permission unless these are required to operate the website.
Manage cookies
You can choose to accept or decline cookies and you can always update your preferences.
We use the following types of cookies:

Strictly Necessary Cookies (always active)
These cookies are necessary for the website to function and cannot be switched off in our systems. They are usually only set in response to actions made by you which amount to a request for services, such as filling in forms. You can set your browser to block or alert you about these cookies, but some parts of the site will not work then. These cookies do not store any personally identifiable information.

Performance Cookies (can be turned off)
These cookies allow us to count visits and traffic sources so we can measure and improve the performance of our site. They help us to know which pages are the most and least popular and see how visitors move around the site. All information these cookies collect is aggregated and therefore anonymous. If you do not allow these cookies we will not know when you have visited our site, and will not be able to monitor its performance.
Imprint
Responsible for content:
Elips Life Ltd, Irish branch office
134/135 Lower Baggot Street,
Dublin 2, D02 HN29
Ireland

Telephone: +353 (0) 196 10 140
compliance@elipslife.com
Branch Manager: Michael Marshall

Additional information:
Companies Registration Office number 908699
VAT number: 03482697QH

Information about Head Office:
Statutory seat: Elips Life AG, Gewerbeweg 15, 9490 Vaduz, Liechtenstein
Legal form: joint-stock company under Liechtenstein law
Commercial Registry Office: Vaduz
Commercial Register number: FL-0002.304.360-5
Registered share capital: CHF 12,400,000.00
Equity capital (total as at 31.12.2016): CHF 71,739,471.00
Sole shareholder: Swiss Re Life Capital Ltd (100% subsidiary of Swiss Re Ltd)

Supervisory authorities:
Financial Market Authority
Landstrasse 109
Postfach 279
9490 Vaduz
Liechtenstein

Telephone: +423 236 73 73
info@fma-li.li

Elips Life Limited Irish Branch is authorised by the Financial Markets Authority in Liechtenstein and is regulated by the Central Bank of Ireland for conduct of business rules.