Company
We keep our promises
We keep our promise
elipsLife is a life insurance company that focuses on the corporate customer business (B2B). We offer all the insurance products that cover the financial consequences of sickness and accidents. The focus falls on employee benefits insurance and private pension cover for death and disability. We concentrate on the European market and are the only provider operating as a one-stop shop for all risk products.
New paths, new horizons
The new elipsLife video is here. Through a series of impressive images, the video depicts how we as a life insurer are at our clients' service to assist and support.
Our values
Our corporate values reflect the way we see ourselves and determine our employees' behaviour towards clients. Because insurance solutions from elipsLife are systematically centred around client expectations, achieving the greatest possible client satisfaction is our top priority.

elipsLife offers more than just insurance products: competent advice, efficient case processing, comprehensive support processes, innovation and service that shuns no comparison. With staff who are willing and able to represent the values of elipsLife.
Our promise to our customers
"We work every day to meet our clients' expectations with regard to our products and supplementary services, advisory expertise and case processing, as well as our support processes. In order to identify potential for improvement, we analyse our activities on an ongoing basis and focus on developing needs-based coverage concepts. This is the corporate culture that we live every day - for the benefit of our clients."
Reto Toscan | CEO elipsLife
Key figures
At elipsLife, 2017 was a year marked by expansion and investments. In spite of the resulting challenging environment, the year under review saw a significant 19% rise in premiums from CHF 786.2 million to CHF 937.9 million.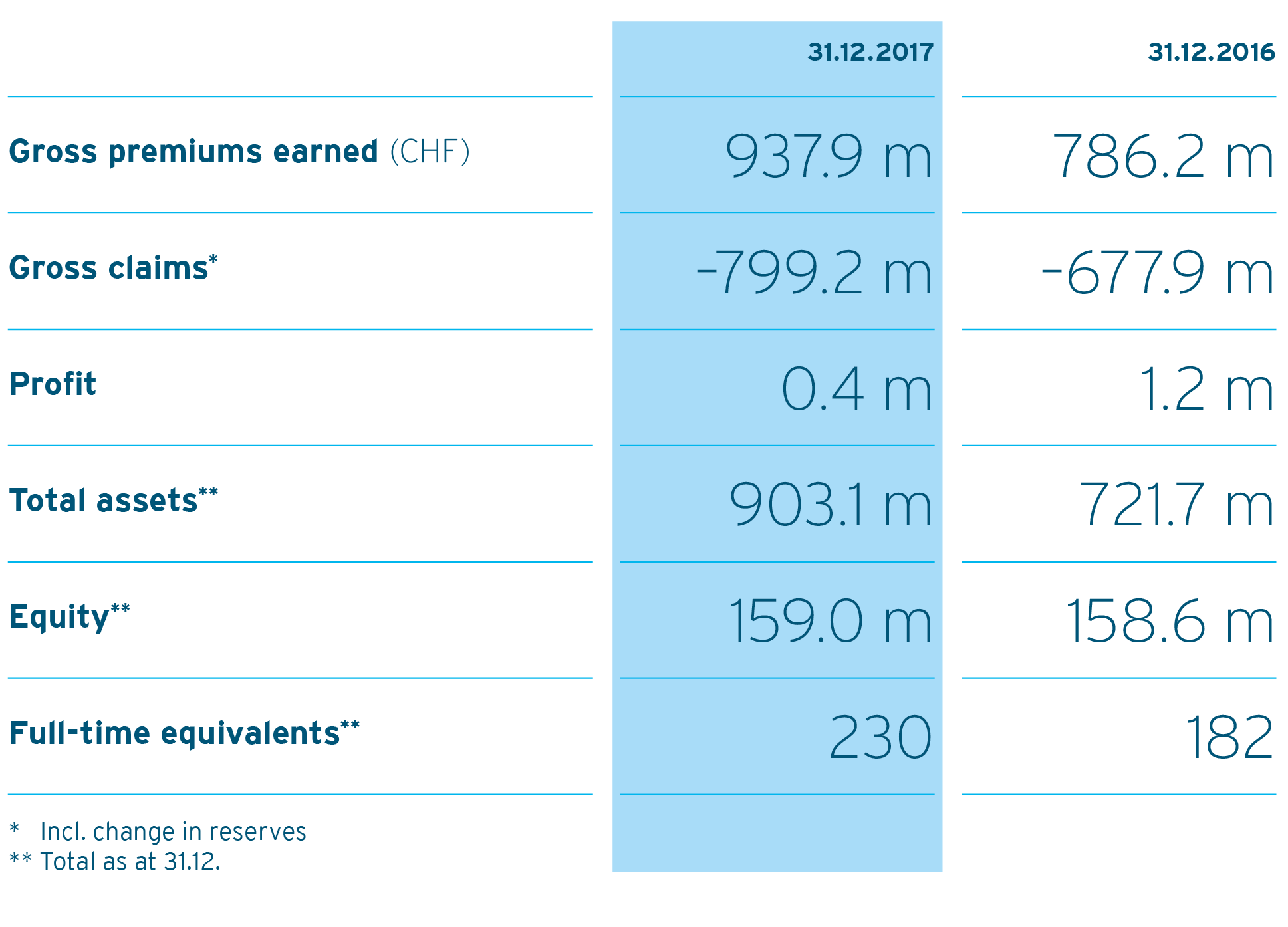 Organisation
elipsLife is a wholly owned subsidiary of Swiss Re, the leading global reinsurer in the life and health insurance segments.

History
elipsLife was established in 2008 and has its registered office in Triesen (Liechtenstein). It also has branch offices in Zurich (Switzerland), Amstelveen (Netherlands), Cologne (Germany) and Milano (Italy).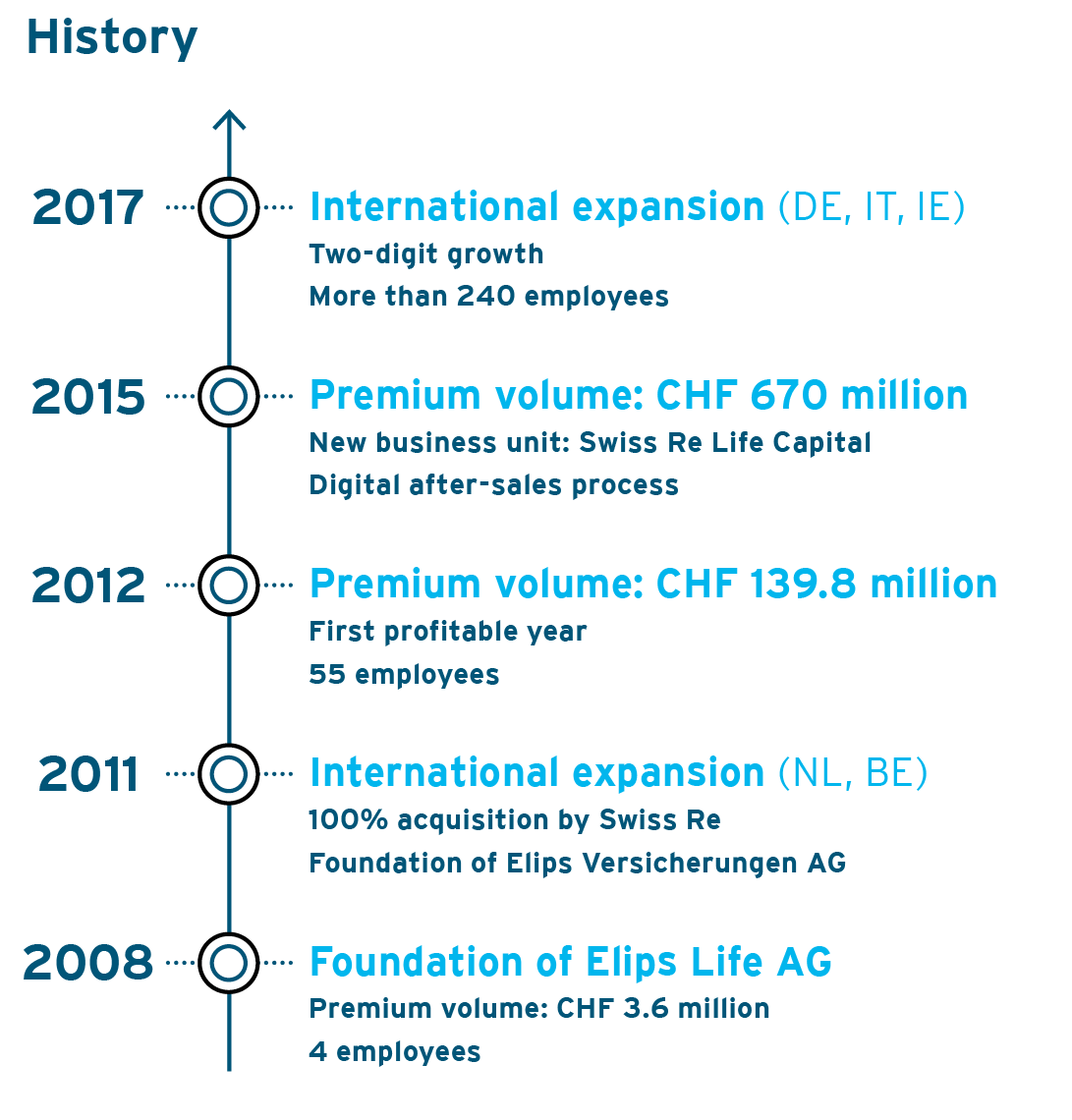 Company brochure 
elipsLife: who are we? What does our company do? How? And where? Find out everything there is to know about us, from our company values to our insurance solutions – your one-stop shop for all things elipsLife.