Company • Overview
We care about your employees
We keep our promise
elipsLife is an insurance company for institutional clients (B2B business). We focus on insurance products that cover the financial consequences of illness and accidents. At the forefront of our activities are occupational and private pension provision for death and disability risks. Our clients are pension funds, collective foundations, companies, and associations.

elipsLife operates in Europe. Its European headquarters are located in Vaduz, Liechtenstein, and it has branches in the Swiss (Zurich), Dutch (Hoofddorp), and Italian (Milan) markets. In accordance with the principle of freedom to provide services, elipsLife also operates in Belgium.

New paths, new horizons.
The new elipsLife video is here. Through a series of impressive images, the video depicts how we as a life insurer are at our clients' service to assist and support.
Our values
The corporate values of customer focus, passion to perform, win-win and flexibility reflect the way elipsLife sees itself. They govern our employees' conduct in dealings with clients and are therefore a prerequisite for realizing our ambitious service strategy. Because our insurance solutions are systematically centered around client expectations, achieving the greatest possible client satisfaction is our top priority.

elipsLife offers more than just insurance products: it also provides professional advice, efficient case processing, comprehensive support processes, innovation, and service that shuns no comparison. To do this, it requires employees who are willing and able to implement our corporate values – and elipsLife has exactly those employees.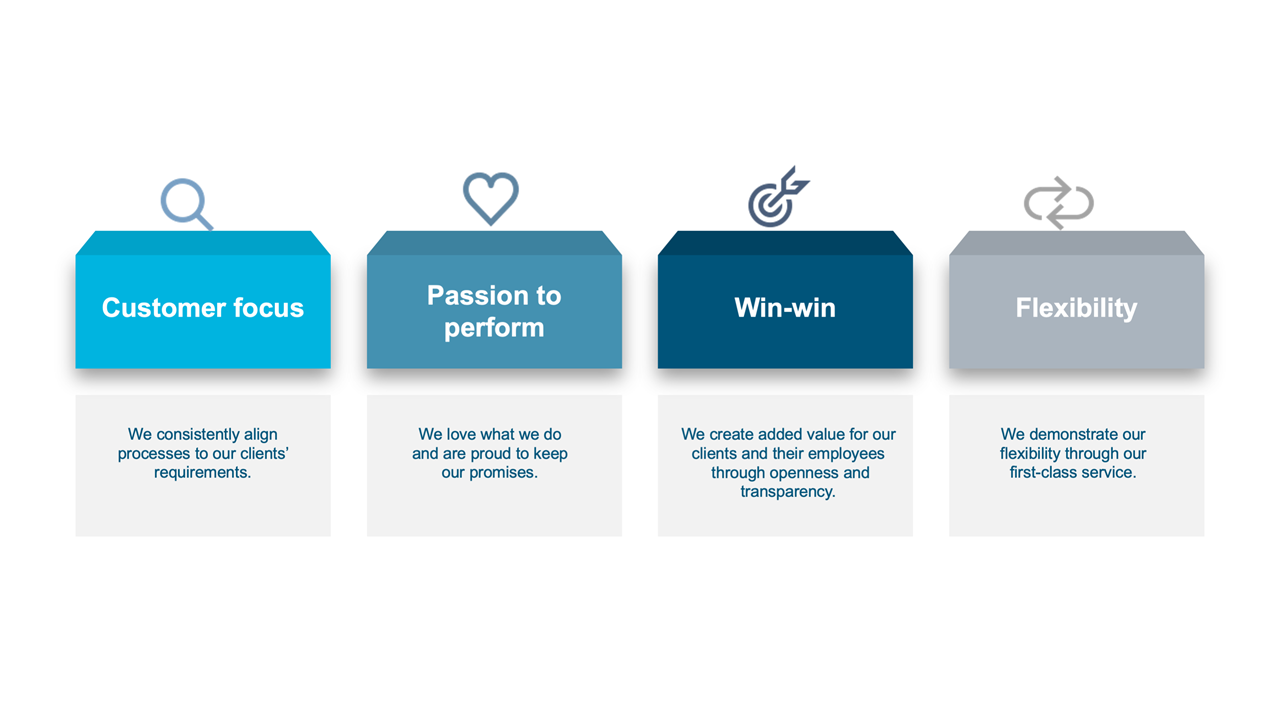 Our promise to our customers
"We work every day to meet our clients' expectations with regard to our products and services, advisory expertise and case processing, as well as our support processes. Our goal is to achieve maximum client satisfaction by providing an outstanding service. We analyze our activities on an ongoing basis in order to identify potential for improvement. This is the corporate culture that we live every day – for the benefit of our clients."