Solutions
All risk products from a single source
Your benefits at a glance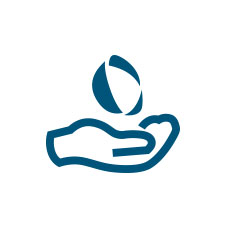 Total solutions from a single provider
Total solutions from a single provider
elipsLife covers all biometric risks related to illness, accident, disability and death from a single source. This makes it possible to avoid over-insurance and gaps in coverage. And, because coverage and processing are offered from a single source, this makes the insurance solution more individual, straightforward and transparent — not to mention more cost-effective.
elipsLife is known for its uncomplicated service and personalised support. Thanks to our decentralised and multilingual teams, customers are guaranteed excellent support in their mother tongue. The decentralised customer organisation demonstrates customer proximity — with needs analyses, advice and support from a single provider.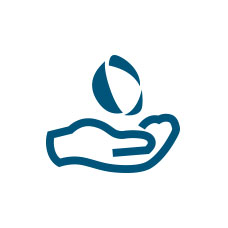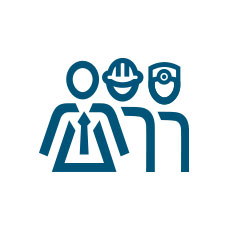 Customised offers
Customised offers
elipsLife offers individual life insurance solutions "for real people". We have the interests of our customers at heart in everything we do and respond to the needs of our customers. As the needs of companies and their employees change constantly, elipsLife develops innovative solutions that keep abreast of these changes. Since the establishment of the company, its organisational structure and processes have been consistently geared towards ensuring the maximum degree of flexibility.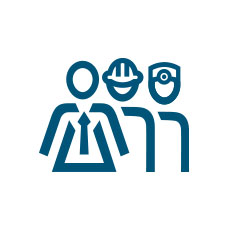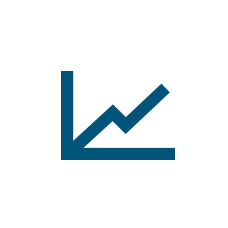 Cost efficiency
Cost efficiency
elipsLife determines its risk premiums on the basis of a new, progressive rating model based on risk analyses, claims experience and customers' economic health. In addition to the classic risk features, a modern multi-risk model combining actuarial and socio-economic rate elements is used. In the group business, this multi-factor rate model allows a portfolio underwriting policy that is aligned to the customer's risk profile. This underwriting policy also embraces prospective elements based on the corporate culture, the company's business success and its corporate development. We can show our customers with all transparency how the rates were calculated and explain all pricing components.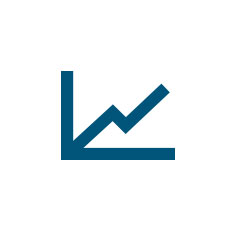 Example 1
Distribution of loss due to disability as a function of age
Example 2
Distribution of loss due to disability as a function of age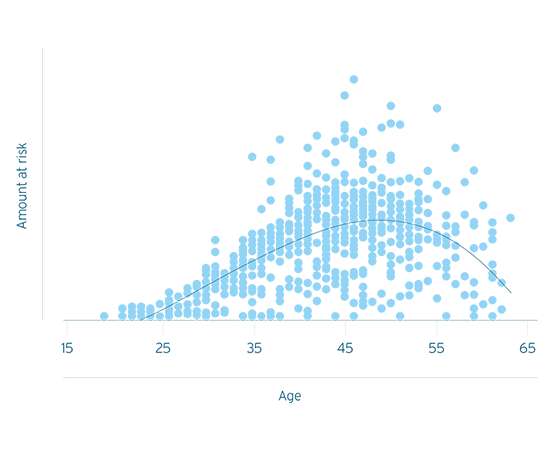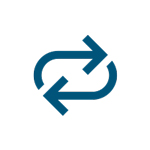 Lean processes
Lean processes
elipsLife has a unique integrated IT platform that allows for maximum flexibility when it comes to coverage solutions. And, because elipsLife can work accross national borders in every currency, every language and for every country-specific social insurance system, it is an a position to meet every possible client need.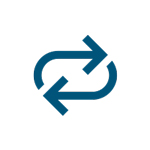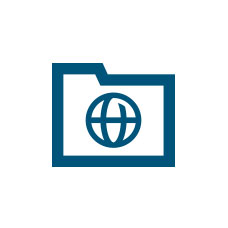 International expertise
International Expertise
elipsLife knows the international social insurance systems. As a niche player, it offers country-specific solutions for all biometrical risks. As a specialised and focused B2B insurer, we offer our customers the maximum flexibility at a fair price. The elipsLife team consists of specialists with many years of international experience in actuarial science, the medical sector, business support and benefit management. This subject expertise is constantly being improved through training, further education and research studies.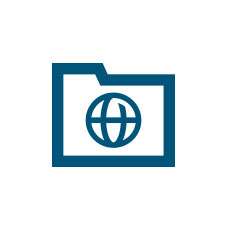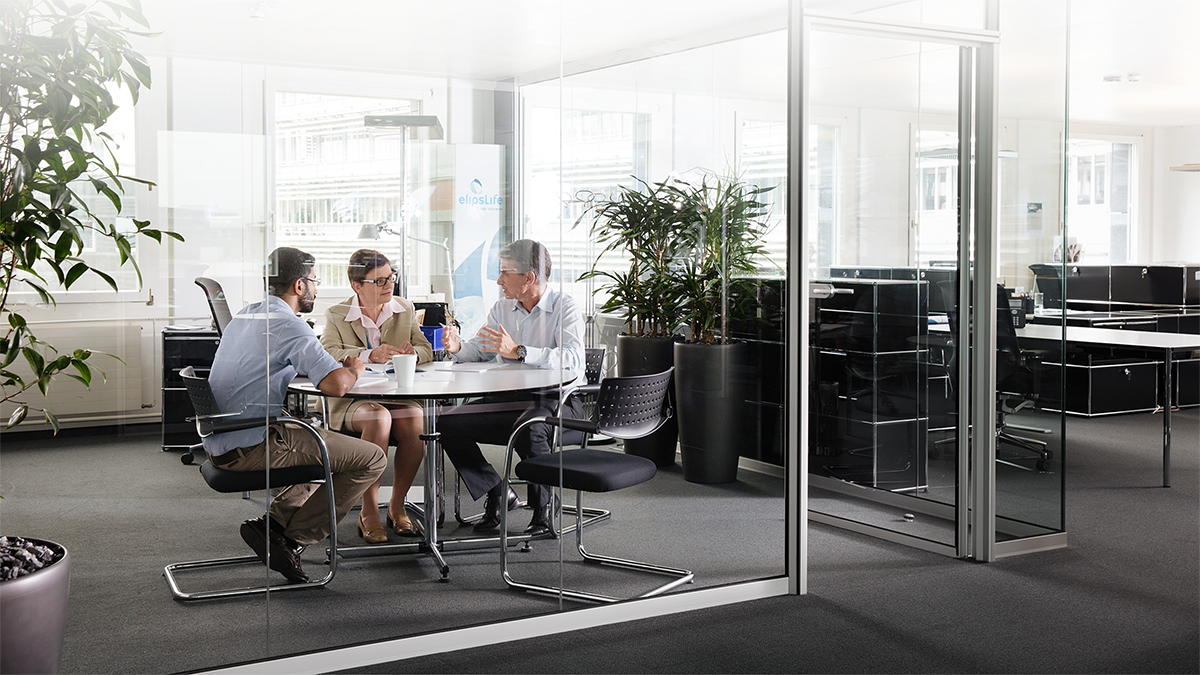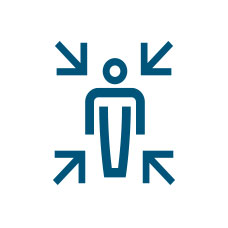 Customer-centric Service
It's all about the client
At elipsLife, the client is our primary focus. But in-depth needs analysis and risk assessments with the latest risk models are only one side of the story. We also stand for uncomplicated service, personalised contact with clients and streamlined decision-making. Professional expertise and multilingual teams guarantee optimal customer service. Quality and efficiency are the core elements of benefit management. And benefit processes that are tailored to clients' needs are elipsLife's trademark.

With its customer-focused IT solutions, elipsLife generates real added value for its customers: simple and lean processes, strong and reliable systems, user interfaces that are easy to understand and use, and excellent customer support.