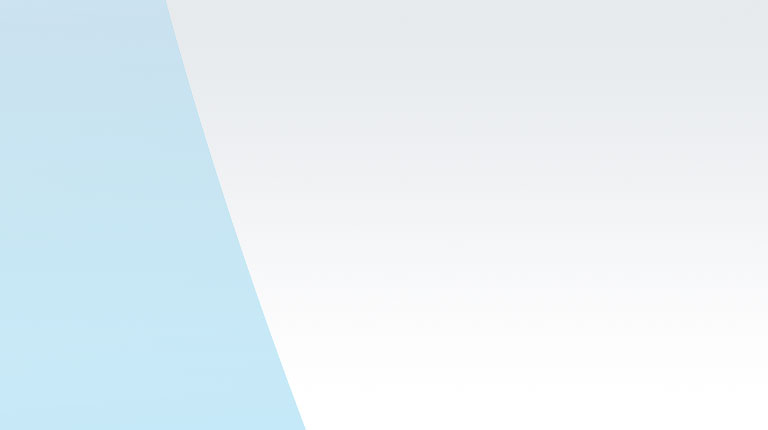 Data Protection Privacy Notice
elipsLife appreciates your visit to this website ("elipsLife website") and your interest in our services and products. Data security and protection of your privacy is important to us, and we want you to feel comfortable visiting our site.

Please read the following carefully to understand how elipsLife collects and uses your personal data. By accessing the elipsLife Website you acknowledge our Data Protection Privacy Notice ("Notice").

This Notice may be updated from time to time. We therefore ask you to consult it on a regular basis. The last line of this Notice below indicates when the Notice was last updated.

1. What is the purpose and the scope of this Notice
Elips Life Ltd and Elips Insurance Ltd, and their branches (hereinafter referred to as "elipsLife" or "We") are committed to safeguarding the personal information we collect from individuals who use the elipsLife website. Accordingly, elipsLife has developed this Notice to describe how and what type of data will be collected from users of the elipsLife website and the purposes for which elipsLife may collect, share or disclose the data. elipsLife also outlines reasonable precautions which are taken to keep your data secure.

This Notice applies to any information obtained by elipsLife through your use of the elipsLife website. It is not applicable to any internet websites controlled by third parties not affiliated with elipsLife to which the elipsLife website may link ("Third-Party Sites"). Please review the privacy statements of Third-Party Sites as elipsLife is not responsible for and has no influence on the content or the privacy practices of Third-Party Sites.

The terms of this Notice are subject to any additional terms of disclaimers or other contractual terms you have entered into with elipsLife such as client privacy notices, and any applicable mandatory laws and regulations.

Any personal data provided to or gathered through this website is controlled by Elips Life Ltd and Elips Insurance Ltd, Gewerbeweg 15, LI-9490 Vaduz ("elipsLife"). When processing your personal data, elipsLife strictly adheres to the respective applicable national regulations in the field of data protection and the General Data Protection Regulation ("GDPR"). elipsLife observes the following principles.

2. Which data we collect and process
elipsLife may collect and process the personal data you provide, as a user of the Internet and of our website:
• when browsing our website (see par. 2.1.)
• when registering on our website restricted area (see par. 2.2.)
• when applying to an open job position
• when raising a complaint
• when registering for our newsletter
• when reporting a problem with our website
• when requesting information about our company or products and services
• when completing surveys we use for research purposes

2.1. Collection of access data and IP addresses
When visiting our website, our web server routinely stores technical data, such as the operating system used, the browser you use, as well as the date, time and duration of your visit, the website that linked you to our website or you accessed our website.

We do not collect and store your Internet protocol address (IP address).

No personal data is captured except for data provided to us voluntarily, for example, when you use the online premium calculator. Technical data is stored separately from personal information on secure systems. No conclusions are drawn about the identity of individual persons. Such data is used anonymously and for statistical purposes only (e.g., the number of visitors, from where visitors have come to the website and the pages they visited).

2.2. Open access and closed user groups
As a user of the internet, you have unrestricted access to all public areas of elipsLife website. Access to restricted areas is reserved for users with special authorizations (e.g., clients, distributors and other closed user groups).

2.3. E-mail traffic
The unencrypted transmission of data by e-mail is neither secure nor suitable for exchanging personal data or other confidential information. If you should disclose personal data by e-mail without taking the necessary security precautions, elipsLife cannot exclude the possibility that unauthorized third parties may access this information and collect, use or falsify the data without your consent. If you should, nevertheless, contact elipsLife by way of unencrypted e-mails, we will assume you explicitly wish to communicate with us in this manner. In this case, you accept that we may reply to your unencrypted e-mails in the same manner or transmit the requested information in unencrypted format. If you contact us, we may keep a record of that correspondence.

3. How we use data and information
When processing your personal data, elipsLife complies with data protection applicable laws and regulations. We use the data and information held about you in the following ways:
• Information you give to us: elipsLife will use this data to carry out its obligations arising from any contracts entered into between you and us, to provide you with the information, products and services you request from us, to respond and manage a complaint you might raise, to manage a job selection you applied for, to notify you about changes to or to make suggestions and recommendations that may interest you about our range of products or services, or to ensure content from our site is presented in the most effective manner for you and for your computer.
• Information we collect about you: elipsLife will use this information to administer its website, to improve it and to keep it safe and secure; for internal operations (e.g., troubleshooting, data analysis, testing, research, statistical and survey purposes); to measure or understand the effectiveness of advertising; to make suggestions and recommendations about goods or services that may interest you.
• Information we receive from other sources: elipsLife may combine this information with the information you give to us and information we collect about you. We may use this information and the combined information for the purposes set out above.

4. How we process and store data and information
Data will be processed manually or by means of IT and telematics supports, in a strictly related way to the above-mentioned purposes and, in any case, in compliance with the security measures necessary to prevent unauthorized access, loss or destruction, also accidental, and in general the illicit handling of data, in accordance with current regulations.

elipsLife retains your personal data for so long as is necessary with regard to the purposes for which they were collected or lawfully further processed, or for so long as may be necessary in light of our legal obligations.

5. How we share data and information
For the purpose above, the following subjects might process your personal data, in their capacity of external data processor or, when allowed by the applicable laws, in their capacity of autonomous data controllers:
• professionals, consultants or provider of instrumental services or services that can be of support for elipsLife (e.g., IT service providers, head hunters, experts, consultants, etc.)
• subjects carrying out related and instrumental activities (e.g., storage, management, data archiving and destruction, customer support activities like call center and help desk, etc.)
• other company belonging to Swiss Re Group
• other subjects to whom the communication of data is mandatory by law

In addition, for the purposes above, in their capacity of responsibles or persons in charge of the processing, the employees and/or associates of elipsLife involved in the respective duties might process your data in accordance with the instructions given by elipsLife. The personal data processed are not subject to disclosure.

Your personal data can be transferred abroad but only in the European Union (EU) and/or in the European Economic Area (EEA) Countries and/or in Countries that provide an adequate level of protection as identified by the European Commission.

6. Data security
elipsLife takes all the required technical and organizational measures to reliably protect your data against loss, destruction, distortion, manipulation, unauthorized copying, unauthorized access and other illegal acts of data processing. Data can nevertheless be lost or intercepted and/or manipulated by unauthorized parties during the transmission process. As your computer or mobile device falls outside the security zone that can be controlled by elipsLife, elipsLife does not accept any responsibility for data security or data protection when data is being transmitted over the internet. It is the user's responsibility to determine the necessary security precautions and initiate the required measures. elipsLife can only guarantee that your data enjoys the warranted protection from the time when the data is received by us.

Our site may, from time to time, contain links to and from the websites of our partner networks, advertisers and affiliates. If you follow a link to any of these websites, please note that these websites have their own privacy policies, and we do not accept any responsibility or liability for these policies. Please check these policies before you submit any personal data to these websites.

7. Cookie policy
elipsLife uses what is known as cookies to make its website as user-friendly as possible.

A cookie is a small file of letters and numbers stored on your browser or the hard drive of your computer, if you agree. Cookies contain information that is transferred to your computer's hard drive.

elipsLife uses the following cookies:
• Strictly necessary cookies: Cookies that are required for the operation of our website (e.g., to log into secure areas)
• Analytical/performance cookies: Cookies that allow us to recognize and count the number of visitors and to see how visitors move around our website when they are using it. This helps us to improve the way our website works
• Functionality cookies: Cookies used to recognize you when you return to our website. This enables us to personalize our content for you, greet you by name and remember your preferences (e.g., your choice of language or region).
• Targeting cookies: Cookies that record your visit to our website, the pages you have visited and the links you have followed. We will use this information to make our website and the advertising displayed on it more relevant to your interests. We may also share this information with third parties for this purpose.

Third-party cookies
Our website will set several types of third-party cookies, and we do not control the operation of any of them. The third-party cookies that may be set include:

Google Analytics – elipsLife uses Google Analytics, a web analytics service that sets a cookie to evaluate your use of our website and compile reports for us. Google stores the information collected by the cookie on servers in the United States. Google may also transfer this information to third parties where required to do so by law, or where such third parties process the information on Google's behalf. Data of the website users are pseudonymized before the submission. You can view the Google Privacy Policy here: https://policies.google.com/privacy?hl=en.

Google Tag Manager – elipsLife uses Google Tag Manager to collect to quickly and easily update tags and code snippets on its website. Collected data do not include personally identifiable information. Data of the website users are pseudonymized before the submission. You can view the Google Privacy Policy here: https://policies.google.com/privacy?hl=en

ISSUU and YouTube – To support its website, elipsLife sometimes embeds photos, publications and video content from websites such as ISSUU and YouTube. As a result, when you visit a page with content embedded from ISSUU and YouTube, you may be presented with cookies from these websites. elipsLife does not control the dissemination of these cookies. You should check the relevant third-party Privacy Policies for more information here:
ISSUU https://issuu.com/legal/privacy
YouTube https://www.youtube.com/static?template=privacy_guidelines

Visual Website Optimizer – elipsLife uses Visual Website Optimizer cookies to run campaigns and to track user information. The cookies keep track of the variation a user has viewed, and helps to serve the same variation to the user consistently, track goals completed by the user, and determine whether a user is part of a campaign. You can view the VWO here: https://vwo.com/privacy-policy/

Depending on the type of browser you use, you can also configure your cookie settings: You can block cookies by activating the setting on your browser that allows you to refuse the setting of all or some cookies. However, if you use your browser settings to block all cookies (including essential cookies) you may not be able to access all or parts of our site.

For details on how to configure your browser, please go to the "Help" menu section of your internet browser or set your mobile devices.

By way of example:

- Internet Explorer: https://support.microsoft.com/en-us/help/17442/windows-internet-explorer-delete-manage-cookies
- Chrome: https://support.google.com/chrome/answer/95647?co=GENIE.Platform%3DDesktop&hl=en
- Safari: https://support.apple.com/kb/PH21411?viewlocale=en_GB&locale=en_GB
- Firefox: https://support.mozilla.org/en-US/kb/enable-and-disable-cookies-website-preferences

8. Your rights
You have the right to obtain, in any moment:
• the confirmation of the existence or nonexistence of your personal data, even if not yet registered, and their communication in an intelligible form;
• the content and the origin of personal data, the purposes and methods of processing, as well as the logic applied when processing by means of electronic means;
• the identification details of the data processors and data controllers, as well as of the subjects or categories of subjects to whom your data may be communicated or to whom they may be disclosed;
• the updating, rectification, integration of your data as well as the deletion, anonymization or blocking of the data processed in violation of law, including those that are not required to be retained in relation to the purposes for which the data has been collected or subsequently processed or to oppose in any case, for licit reasons, the processing of the data;
• the confirmation that those to whom the data have been communicated have been informed about the operations above, except in the case where such fulfillment is impossible or involves a job of means manifestly disproportionate to the protected right
• a copy of the complete data processor list
California residents: To exercise your rights under the California Consumer Privacy Act relating to deletion, access or portability of your personal data, or any privacy-related questions, please contact at: contact.us@elipslife.com.
Should you have a request regarding the processing of your personal data please send it to the following address:

Elips Life Ltd / Elips Insurance Ltd
Data Protection Officer
Gewerbeweg 15
LI-9490 Vaduz
T: +423 239 95 55
F: +423 239 95 54
pbzcyvnapr@ryvcfYvsr.pbz

9. Complaints
Should you wish to discuss a complaint, please feel free to contact us using the details provided above. All complaints will be treated in a confidential manner.

Should you feel unsatisfied with our handling of your data, or about any complaint that you have made to us about our handling of your data, you are entitled to escalate your complaint to your competent data protection supervisory authority.

10. When was this Notice last updated?
This Notice was last updated in June 2020. We review this Notice regularly and reserve the right to make changes at any time to take account of changes in our business activities, legal requirements, and the manner in which we process personal data. We will place updates on this website and where appropriate we will give reasonable notice of any changes.