Company
We care about your employees
Members of the Board of Directors

Thierry Léger

Master Civil Engineering, ETHZ Executive MBA, HSG Chairman to the Board of Directors
Thierry Léger
CEO Swiss Re Life Capital

Réjean Besner

Fellow of the Society of Actuaries and Fellow of the Canadian Institute of Actuaries Member of the Board of Directors*
Réjean Besner
Chief Risk Officer, Swiss Re Life Capital
*subject to regulatory approval

Brian Rosenblum

Bachelor of Science in Economics, Binghampton University, New York Fellow of Society of Actuaries and CFA Chartholder Member of the Board of Directors*
Brian Rosenblum
Chief Financial Officer Asset Management, Swiss Re Life Capital
*subject to regulatory approval

Pravina Ladva

Member of the Board of Directors
Pravina Ladva
Chief Technology & Operations Officer, Swiss Re Life Capital
Members of the Executive Team
Christoph Gaus
Christoph Gaus has more than 20 years' experience in the international insurance sector. He possesses outstanding leadership skills and a great deal of experience in a variety of areas, including project and product management, sales and marketing. Prior to joining elipsLife, Christoph spent five years at Zurich Insurance Group, where he was employed as Head of Retail Management and was also a member of the management board for the group's Swiss business unit.
He holds a Master in Economics, with a focus on Business Information Technology and Information Management, and this extensive theoretical knowledge is complemented by years of practical expertise gleaned from business, process and technology transformation projects.
Christoph has been CEO elipsLife since October 2019. He was previously CEO Europe from June 2018.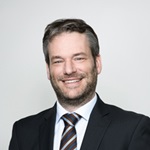 Julien Descombes

a.i. Deputy CEO
Julien Descombes
Julien Descombes has 22 years of experience in the life and health re/insurance industry. He started his professional career at Vaudoise Assurances in Lausanne as an Actuary for the Individual Life team in 1994. In 1997, Julien joined Swiss Re and over the years has held various leadership positions. In October 2012, he was appointed Head L&H Products Continental Europe, Middle East & Latin America Hub. In January 2015, Julien was appointed Head L&H Products Europe, Middle East & Africa. He joined Swiss Re's Life Capital Business Unit in 2017 as Chief Underwriting Officer and Member of the Life Capital Executive Committee.
Julien has been interim Deputy CEO elipsLife since October 2019 in addition to his role as Chief Underwriting Officer of Swiss Re Life Capital.

Eric Herbelin

CEO Americas
Eric Herbelin
Eric Herbelin is responsible for the market entry of elipsLife in the US and the overall development of our business in the region. He has worked in the insurance sector for over 28 years and has in-depth expertise in business development and strategy implementation across international markets. Prior to joining elipsLife, Eric spent 16 years at Zurich Insurance Group. He eventually rose to the position of Head of Group CEO Office, a role in which he was responsible for managing the strategic agenda of the entire Group.
He holds an Executive MBA from IMD, a Master in Human Systems Engineering and a Bachelor in Business Administration.
Eric spent a year as Head of Business Development & Acquisitions at elipsLife after joining the company. Since January 2018, he has been responsible for developing our business on the US market as CEO Americas.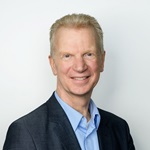 Albert Bakker

CEO Benelux
Albert Bakker
Albert Bakker is responsible for the elipsLife Benelux organization. He has worked in the Dutch insurance industry for over 22 years. In the initial 9 years he worked as COO in one of the leading insurance companies, SNS Reaal. In the last 13 years he was CEO of several Dutch and international insurance companies, a.o. the pension Division of Achmea.
Albert studied Business Economics at the University of Rotterdam, followed by a post MBA in Accountancy. After working for 3 years as an auditor he held various Finance functions, before stepping into the insurance world. He joined elipsLife in 2017, the moment elipsLife changed to a country organization. As CEO Benelux he is responsible for both the Dutch and Belgian market.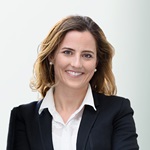 Patricia Mattle

CEO Switzerland / Liechtenstein
Patricia Mattle
Patricia Mattle has over 10 years of experience in the insurance sector and is a recognised expert in the employee benefits field. Patricia has held a variety of roles in the areas of employee benefits and pension funds, and has spent time working in the US and France, all of which has allowed her to develop a broad range of skills and international experience in life and health insurance.

In her most recent role before joining elipsLife, Patricia spent two years in the Pensions department at AXA Switzerland as Head of Autonomous Market Group Life.

Patricia holds an MA in Marketing, Services and Communication Management from the University of St.Gallen (HSG).

She has been responsible for Central Europe and CEO Switzerland/Liechtenstein at elipsLife since April 2020.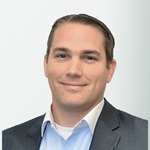 Wouter Moritz

Chief Financial Officer
Wouter Moritz
Wouter Moritz has 17 years of experience in the insurance industry where he has worked in various finance roles such as international finance business partner and country CFO. Wouter Moritz brings a wide range of experience and comprehensive skill set in the area of financial planning, analysis, accounting and external reporting.

After joining elipsLife in 2015, he continuously built up the finance function in all countries. Lastly he was Head Financial Planning & Analysis and interim CFO at elipsLife.

Wouter studied Business Economics at the Amsterdam University and started his career as an auditor.

As of April 2020 Wouter Moritz is CFO of elipsLife.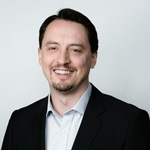 Ralf Hardegger

Chief Business Architect
Ralf Hardegger
After his Master of Science in Biology Ralf Hardegger startet his career in Health Insurance in the area of Finance, IT and Organization. He introduced several projects parallel to the completion of his eMBA. After that he built the corporate business of Symany for the next 6 years working at the interface of business and IT.
Since August 2011 Ralf Hardegger has built up as COO of elipsLife the operational business across Europe. After half a year of investment into the operational launch of the US he is responsible since April 2019 for the global solution engineering as Chief Business Architect.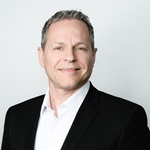 Kaspar Weiss

Chief Technology Officer
Kaspar Weiss
With Kaspar Weiss, elipsLife has found a highly qualified IT specialist with many years of experience to take over responsibility for the company's Information Technology department. From 2001 to 2005, Kaspar Weiss worked for Sunrise as Customer Care Director and Head Technical Support. From 2005 to 2009, he worked for British Telecom as International Head of Services Operations in charge of customer support and network operations in large parts of Europe, the Middle East and Africa. From 2009 until most recently, Kaspar Weiss worked for Swisscom Switzerland Ltd as Head of Service Center & Assurance, in which position he was responsible for ensuring the availability and quality of all Swisscom's networks and IT applications.

Kaspar Weiss is in charge of elipsLife's Information Technology department as of March 2013.
International presence
elipsLife operates in Europe and the US. In Europe, elipsLife has a market presence in Switzerland (Zurich), Liechtenstein (Vaduz), Benelux (Amstelveen), Germany (Cologne), Italy (Milan), and Ireland (Dublin). In accordance with the principle of freedom to provide services, elipsLife also operates in Belgium. We serve the US market out of Schaumburg, Illinois.