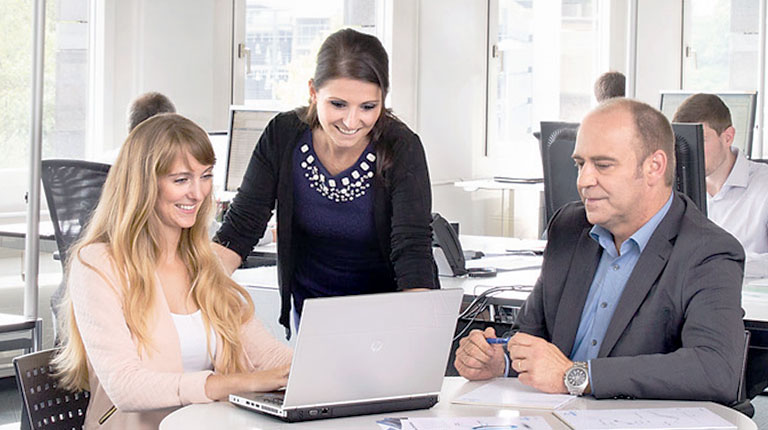 Career
Our employees form the backbone of elipsLife
Our employees
Our employees form the backbone of elipsLife. Without their commitment and hard work, the company would never be able to achieve such success. We are proud to be able to count on our professional, loyal, and committed employees.

As well as giving employees a great chance to contribute to the development of an international insurance company, elipsLife offers attractive salary models and fringe benefits, a first-rate pension fund, generous vacation and public holiday arrangements, and flexible working hours.

«Companies that manage to establish an own identity have a better starting position in the global competition for the best employees.»
Guido Schilling, Executive Search Zurich
"We are entrepreneurs at heart and always consider very carefully if we are investing in the right areas."
Kaspar Weiss, CTO, Triesen and Zurich
"I find talking to clients enriching, and the trust they have in my work is a lovely reward."
Vivien Borer, Claims Manager, Zurich
"For me, the short lines of communication and the honest and direct feedback are what I appreciate at elipsLife."
Natascha Kromer, Office Management, Zurich
"We must react fast and with flexibility in order to live up to the demands of the business. Every day is a new challenge."
Stefan Duran, Head Sales Benelux