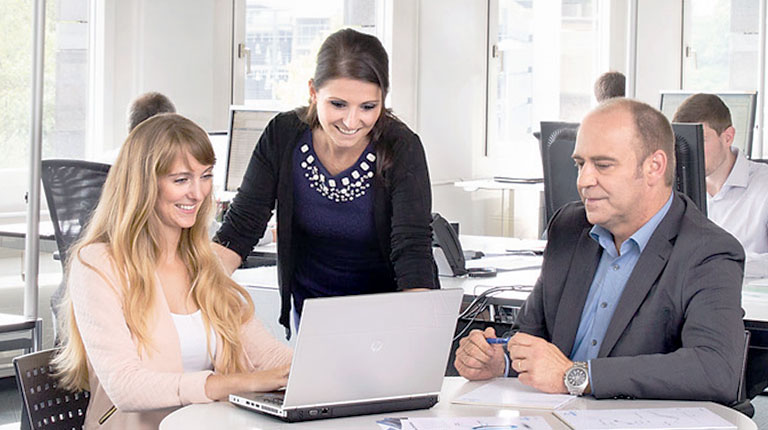 Career
Our employees form the backbone of elipsLife
Company values
We are a dynamic and growing life insurance company in the B2B environment. In conformity with our values, we do not only focus on technical skills when recruiting new employees, but also pay attention to the mindset of our future employees: flexibility, speed, innovation and customer focus are key to a successful career with elipsLife.

At elipsLife you will not only have the opportunity to actively contribute to our success story, but will also be part of a company that is unique in the insurance market.
Identification with our corporate values
In addition to their subject expertise, it is very important to us that our employees identify with the company's values as employee mindset is crucial for the achievement of our business objectives. As a company, we can only be credible if all our employees embrace our corporate values and actively uphold these values, both internally and externally.

Transparent and open working environment
elipsLife offers an open and transparent working environment at all its sites. Our employees consciously apply the values in their interaction with one another and their contacts with our customers. The teams share open-plan offices that are only separated by glass walls. This promotes open and clear communication. All offices are located on the same floor, which promotes short routes.